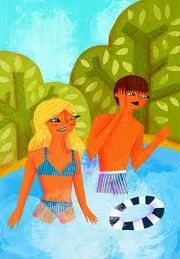 One way to keep your crush clueless is to keep your conversations vague

Don't get caried away staring at them for hours he/she might think your insane.
NEVER talk about yourself! Your crush most likely think your conceited and walk away.
Always look on the bright side of things to make your crush feel more comfortable.
Lastly, don't forget to be yourself!
Ad blocker interference detected!
Wikia is a free-to-use site that makes money from advertising. We have a modified experience for viewers using ad blockers

Wikia is not accessible if you've made further modifications. Remove the custom ad blocker rule(s) and the page will load as expected.